Group members
Jun ZHU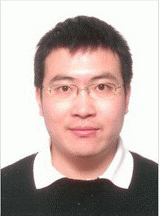 Professor
Office: LU Jia-Xi Building 224 
Tel: 86-592-2185328 
Email: jun.zhu@xmu.edu.cn
Address: State Key Laboratory of Physical Chemistry of Solid Surfaces Department of Chemistry, College of Chemistry and Chemical Engineering Xiamen University, Xiamen 361005, China.
Education
B.S., Xiamen University, 1996-2000
PhD, The Hong Kong University of Science and Technology (2003-2007)
Professional Experience
Research Associate, Hong Kong University (2007 - 2008)
Postdoctoral Research Associate, Uppsala University (2008 - 2010)
Associate Professor, Xiamen University ( 2010 -2017 )
Professor, Xiamen University ( 2018 - )
Honors and Awards
New Century Excellent Talents in University (教育部新世纪优秀人才, 2013)
The Top-Notch Young Talents Program of China (中组部万人计划青年拔尖人才, 2014)
Research Interests
Physical Organic Chemistry: Investigate the structure and bonding, reaction mechanisms in organic/organometallic chemistry via quantum calculations and test our predictions via tight collaborations with top experimental groups.
Service
Section Board Member of Symmetry.
Current Group Members
Administrative Secretary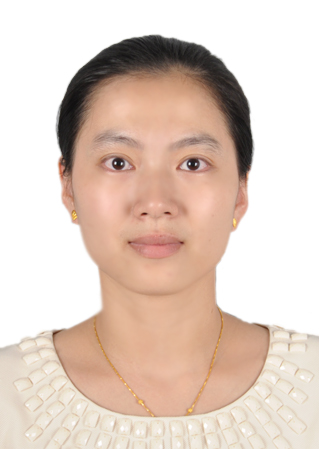 Ms. Mingru Wu
Birthday: May 30, 1987
Bachelor: Hubei Minzu University, China
Hobby: Running
Email: mrwu@xmu.edu.cn
Postdoc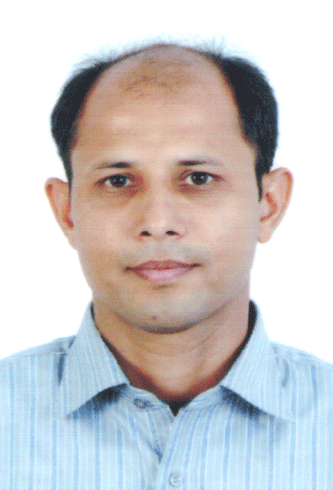 Dr. Muhammad Rouf Alvi
Birthday: October 15, 1980
PhD: Uppsala University, Sweden
Research Interest: Computational investigations of the structure, stability and aromaticity of silaaromatics.
Hobby: Running
Email: raufasham@hotmail.com
PhD Students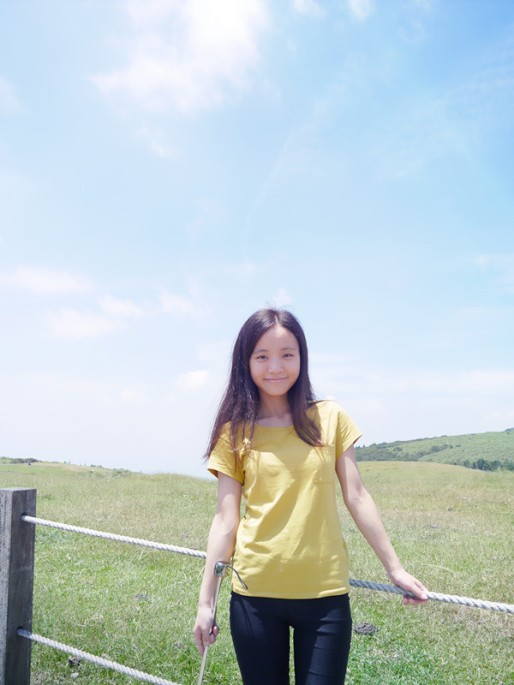 Ms. Ke An
Birthday: December 24, 1989
Bachelor: Northwest University, China
Research Interest: The method to evaluate the aromaticity in ground and excited state;The evaluation of aromaticity of organometallalics in both ground and excited state.
Hobby: Running, swimming, reading, and singing
Email: aklemonicy@sina.com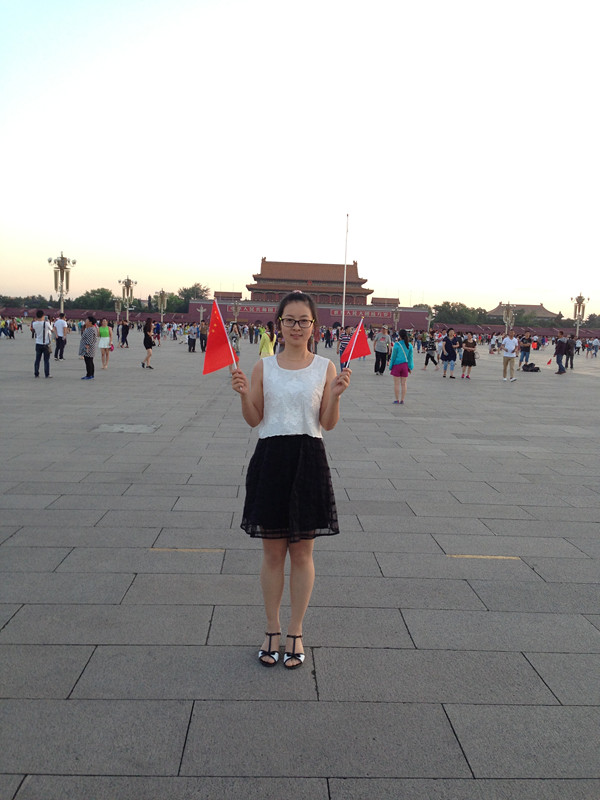 Ms. Jingjing Wu
Birthday: November 20, 1989
Bachelor: Huangshan University
Research Interest: Theoretical research of the clar structure of borazine and the interconversion of isometallabenzene.
Hobby: Volleyball, chess and singing
Email: wu506996746@163.com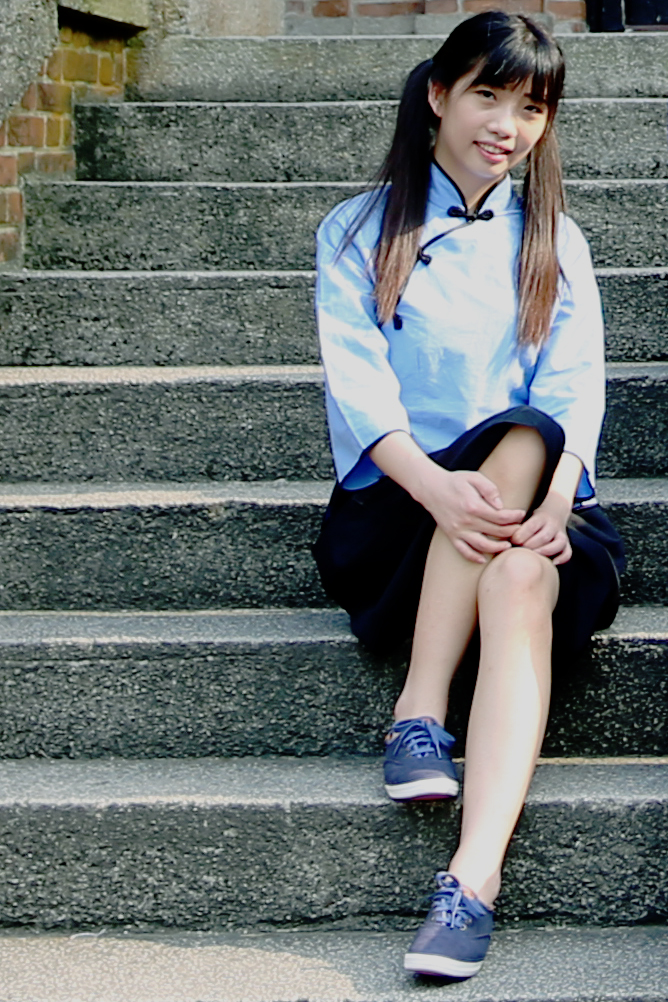 Ms. Dandan Chen
Birthday: March 20, 1994
Bachelor: Sun Yat-sen University, China
Research Interest: Reaction mechanisms in organic/organometallic chemistry via quantum calculations.
Hobby: Reading
Email: chendd321@gmail.com
Master Students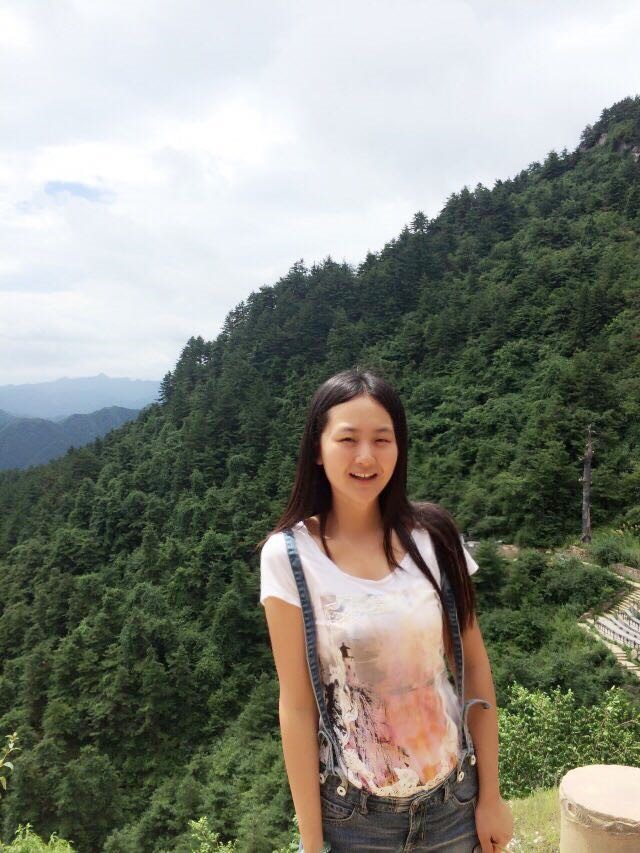 Tingting Sun
Birthday: September, 1993
Bachelor: Henan Normal University
Research Interest: Quantum Chemical calculation (including aromaticity and reaction mechanisms)
Hobby: Singing, volleyball, traveling
Email: 18790731830@163.com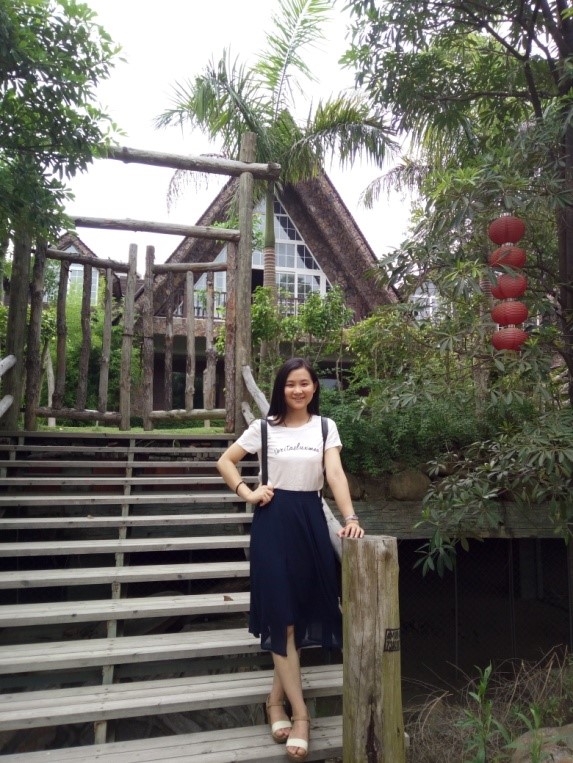 Ting Shen
Birthday: December 27, 1993
Bachelor: Fujian Normal University
Research Interest: Structure and bonding, Möbius aromaticity
Hobby: Climbing, walking and singing
Email: 18060613498@163.com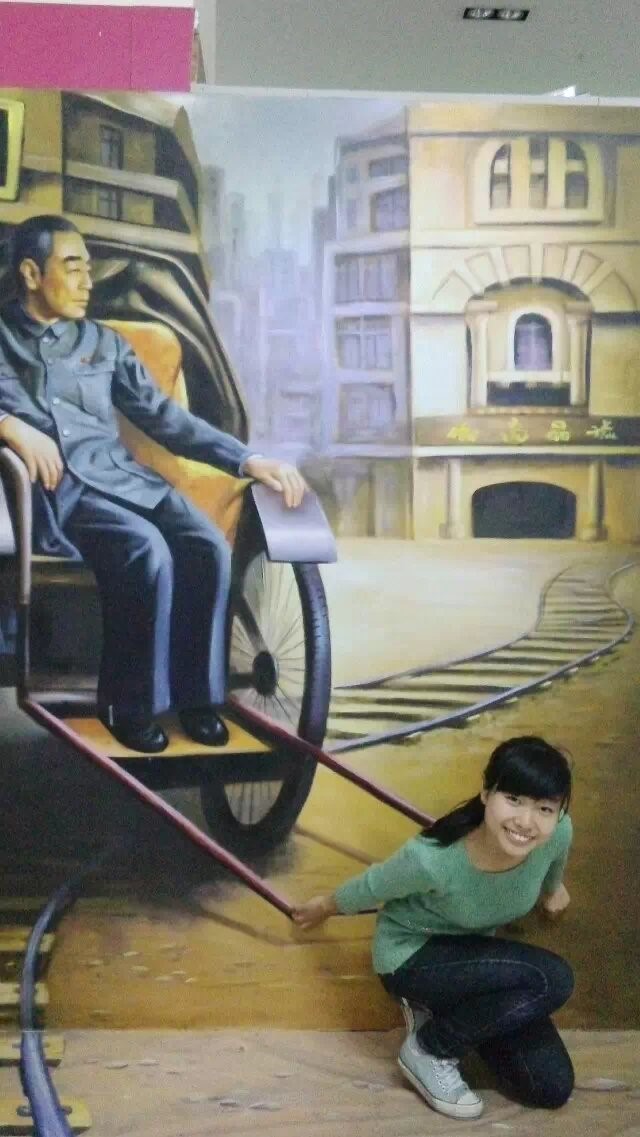 Qiong Xie
Birthday: July 23, 1993
Bachelor: Fujian Normal University, China
Research Interest: Hyperconjugative aromaticity in organometallalics
Hobby: Running and reading
Email: 20520161151711@stu.xmu.edu.cn
Undergraduate Students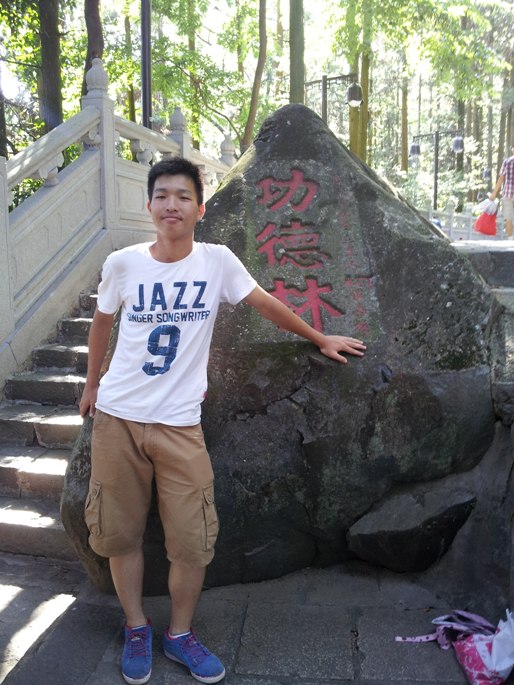 Zeshu Wang
Birthday: June 23, 1993
Research Interest: Computational phosphorus chemistry and aromaticity
Hobby: Basketball and running
Email: w348187986@126.com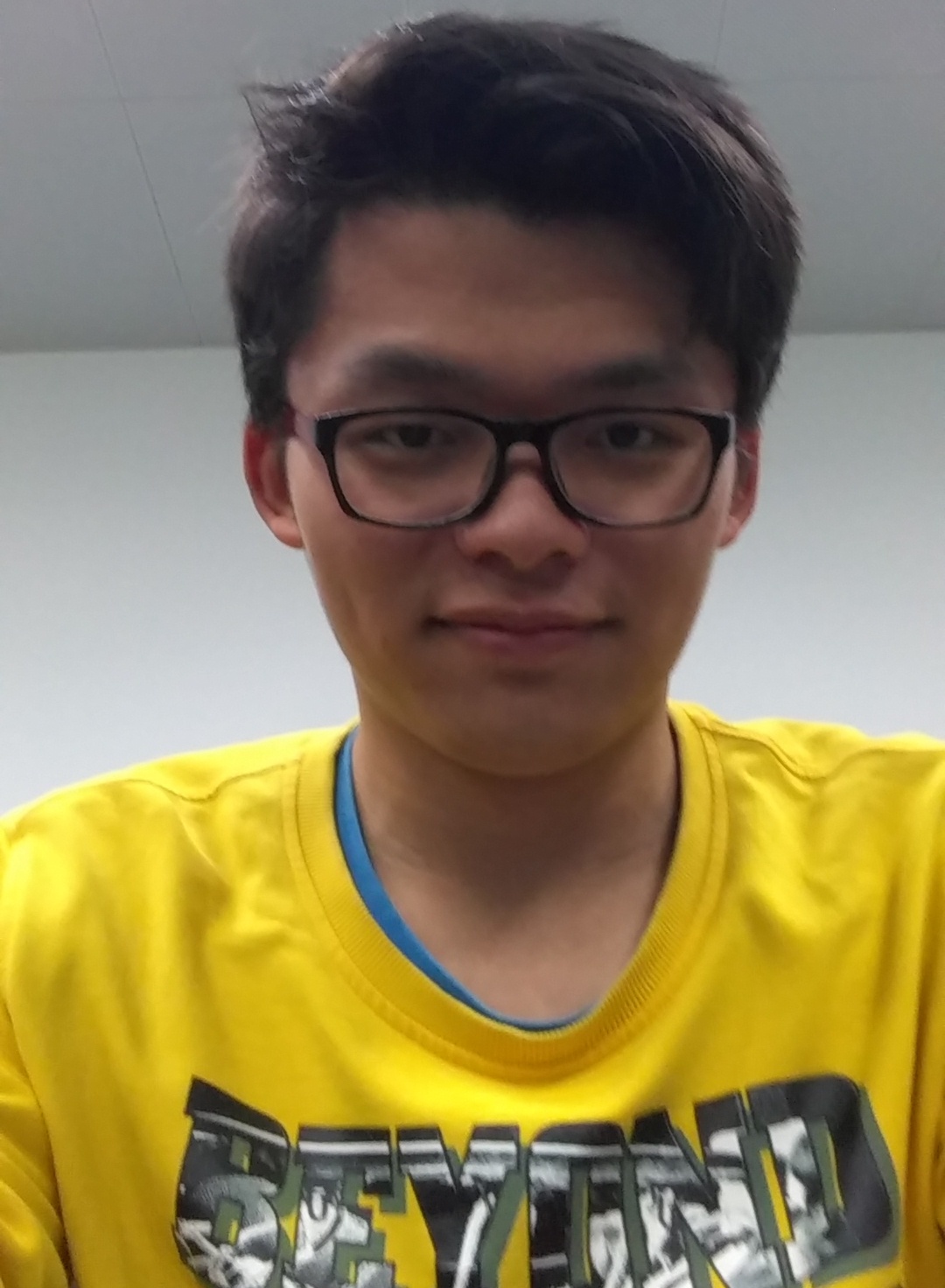 Feng Wang
Birthday: Dec 15,1995
Research Interest: Theoretical chemistry and aromaticity
Hobby: Basketball
Email: 1329161160@qq.com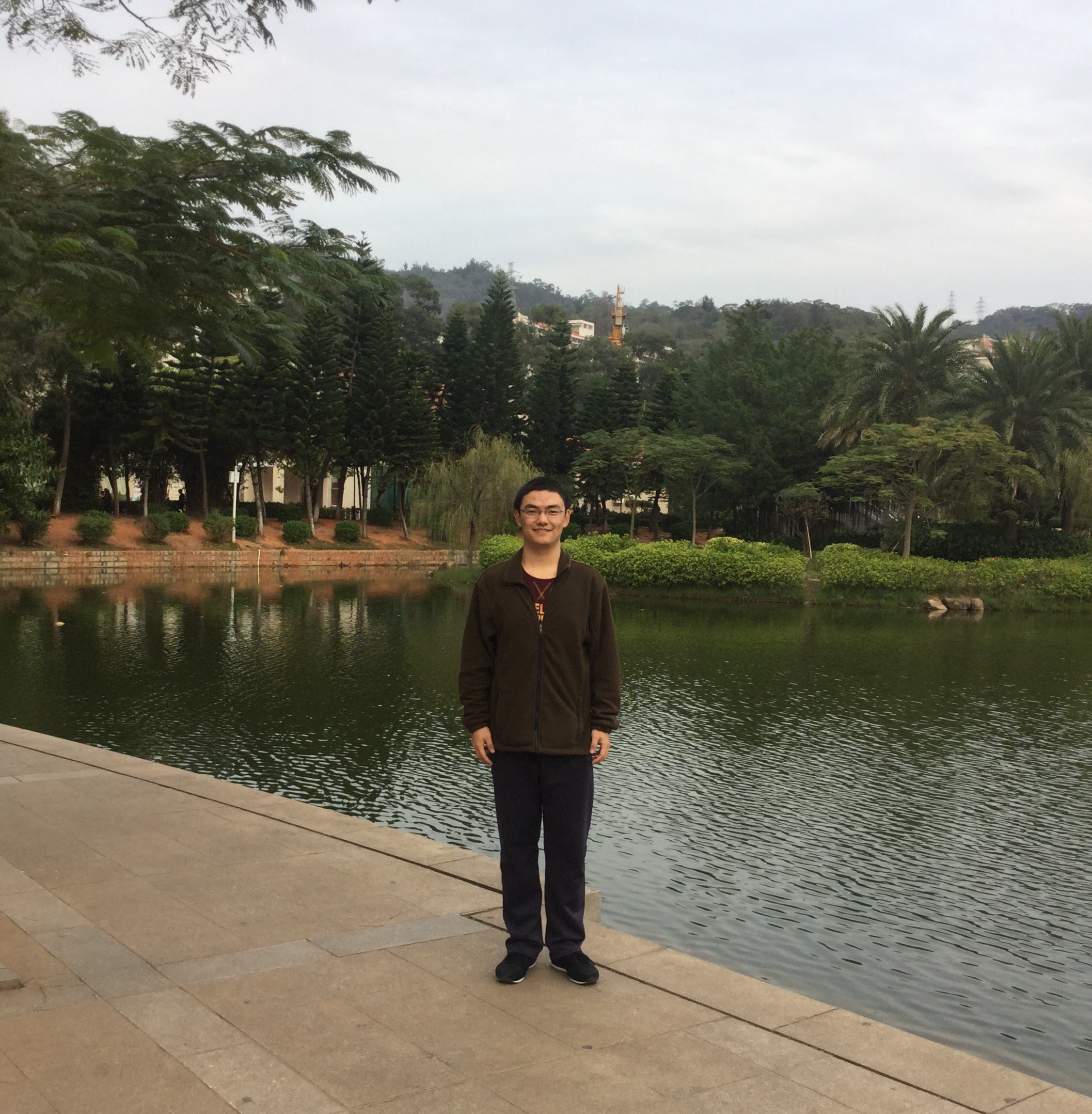 Zengping Duan
Birthday: June 10, 1995
Research Interest: Quantum chemistry calculation on organometallalics.
Hobby: badminton, guqin, piano, reading
Email: 503771373@qq.com or duanzengping@126.com
Meihan Xia
Birthday: December 17, 1994
Research Interest: Computational organic chemistry
Hobby: Basketball and bicycle riding
Former Master Students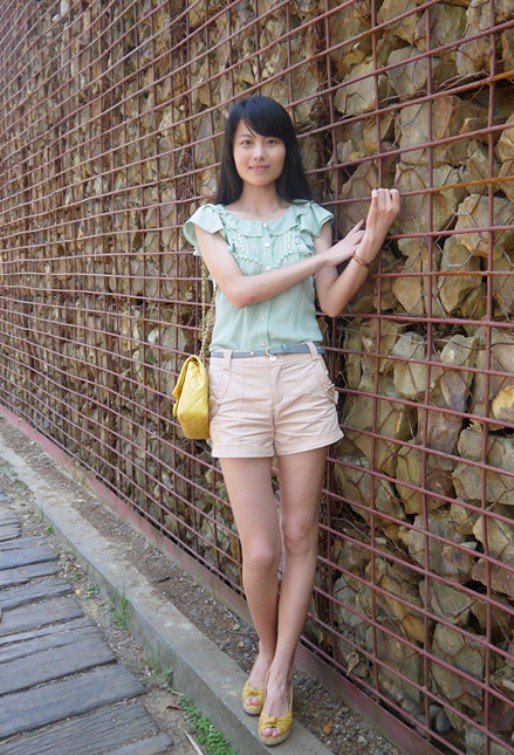 Ms. Jinglan Fan
Birthday: June 14, 1989
Bachelor: Northwest University, China
Research Interest: Theoretical and computational Organometallic chemistry, organometallic compounds synthesis, the reactivity of metallabicycles.
Hobby: Mountain climbing, swimming and reading
Email: 20520111151545@stu.xmu.edu.cn
More: http://junzhu.chem8.org/jlfan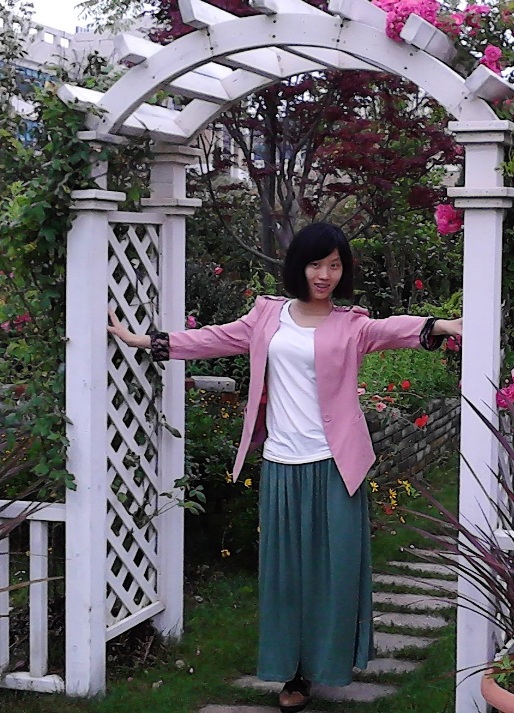 Ms. Ying Huang
Birthday: December 17, 1988
Bachelor: Applied Chemistry, College of Chemistry and Chemical Engineering, Hainan Normal University, China
Research Interest: Quantum Chemistry calculation (including molecular simulation and reaction mechanisms), synthesis of organometallic compounds, organic precursors and Multi-Step Synthesis.
Hobby:  Writing, calligraphy, and yoga
Email: emilyhuang01@sina.com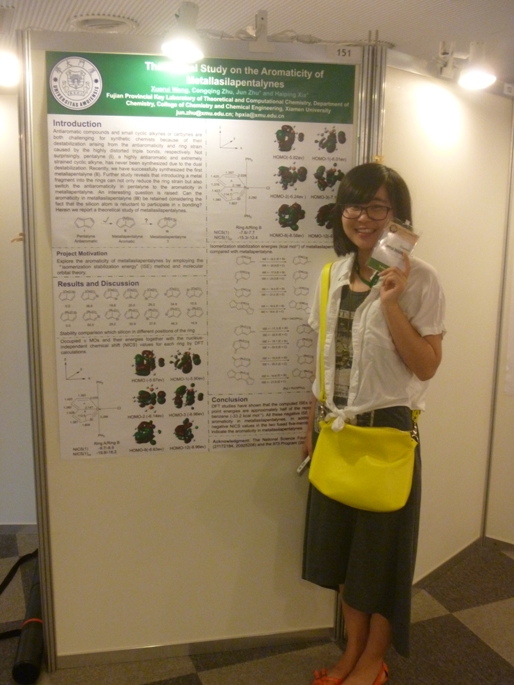 Ms. Xuerui Wang
Birthday: November, 1990
Bachelor: Anhui Normal University
Research Interest:  Quantum Chemistry calculation on metallasilaaromatics, synthesis of organophosphorus compounds.
Hobby: Reading, badminton, traveling
Email: wangxuerui1@126.com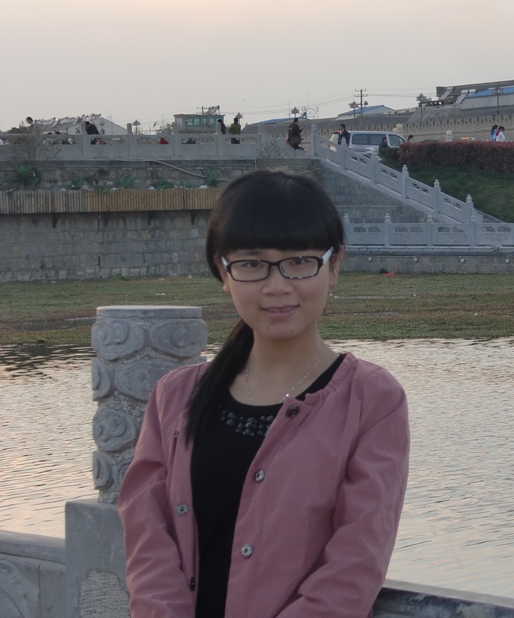 Ms. Yulei Hao
Birthday: February 10, 1990
Bachelor: Hefei University of Technology
Research Interest: Aromaticity of three-membered transition metal alkylidene complexes
Hobby: Reading and walking
Email: haoleilei12345@gmail.com
Former Visitors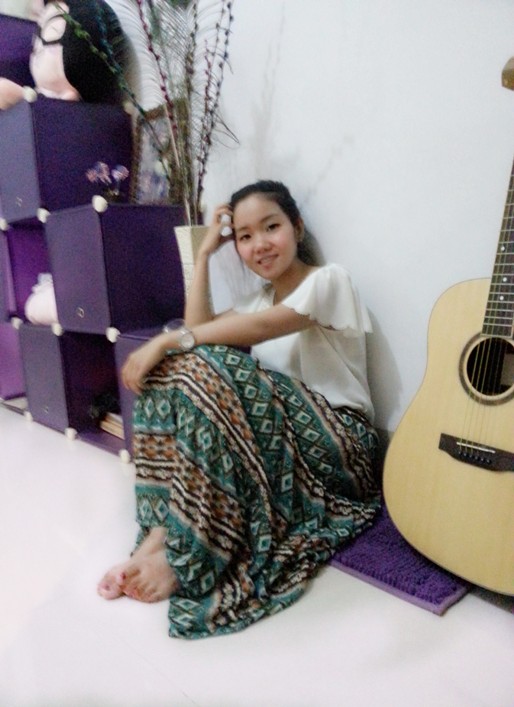 Ms. Xiaoyan Xiao
Birthday: May 20,1989
Bachelor:
Research Interest: Stability of silylene and metallasilacyclic
Hobby: Long-distance running and badminton
Email: xyxiao@tju.edu.cn